JAMB Admission Policies Are For the Good Of the Candidates – JAMB Registrar
The Joint Admission and Matriculation Board (JAMB) has again reiterated that all its admission policies and process are to ensure that candidates are treated with fairness and equity in the admission process, This was made known by the Registrar of JAMB, Prof. Is-haq Oloyedem when he featured on "Ojumo're", an NTA Yoruba language programme.
Prof. Oloyede said contrary to the impression being created by some candidates who do not understand the nitty-gritty of the admissions processes, the Board processes are designed to ensure that no single candidate is denied his rights in the admission exercise.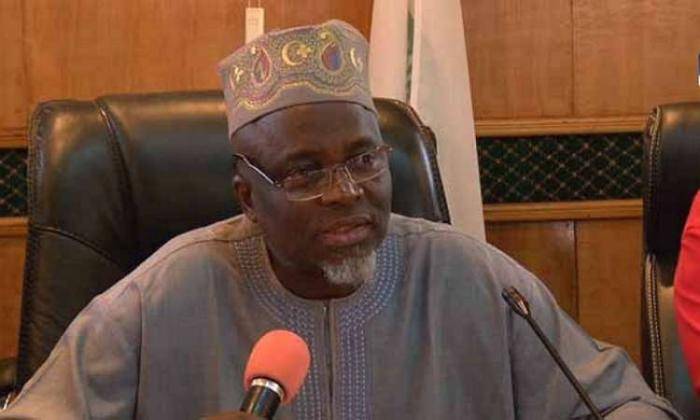 He noted that in the past, the Board conducted its admission exercise manually with attendant errors and other primordial considerations.  In order to do away with these anomalies, the board developed a software called the Central Admissions Processing System(CAPS) to eliminate human interference, engender transparency as well as promote fairness.
The system also gives the institutions the power to exercise their statutory responsibility of undertaking admissions while the Board monitors compliance with extant rules and regulations.
The Registrar said the deployment of the Central Admissions Processing System (CAPS) has entrenched inclusiveness, transparency, equity and fairness in the process of admissions of respective institutions. He added that not only has CAPS engendered equity in the admission process, it has also empowered candidates to monitor their admissions in real time and raise queries if not satisfied.
He maintained that it is the right of every candidate to demand explanations on why he/she is not admitted especially after obtaining what he/she feels is a good score. He stated that the beauty of CAPS is that it displays scores of respective candidates in the order of performance. Furthermore, Prof. Oloyede declared that the core mandate of the Board is to ensure that no candidate is unjustly treated or denied his/her rightful place in the conduct of admissions by various institutions. As such, he asserted that where the right of a candidate is trampled upon, either by acts of commission or omission, the Board has the right to step in and ensure that the right thing is done.
The Registrar enjoined all candidates who feel shortchanged in the course of the admission processes of any institution to forward their complaints to the Board through its ticketing platform at www.jamb.gov.ng for prompt resolution. In conclusion, he urged all institutions to endeavour to provide valid explanations to candidates who might not be satisfied with their processes as OAU had done and, added that where the candidates are found to have been unfairly treated, such institutions should not be ashamed to make amends.